Now that you have seen the specs and browsed through some of our event photos, you're once step closer to experiencing the thrill of being strapped into the passenger seat of a full blown race car. Make no mistake, this machine is currently competing in the Shannons National Race Series and is fully sponsored by a fledgling race team. The radical is one serious piece of kit made specifically to compete in the Radical Australia class.
Behind the wheel is a qualified driver ready to show you just how much difference there is between the Radical SR3 and any factory road car available to the general public, driven on the roads today.
Most often our clients are left completely stunned just how well equipped and capable this little 1500cc machine can do. Words can fall short so the only thing to do is jump in, sit tight and gain the experience, first hand.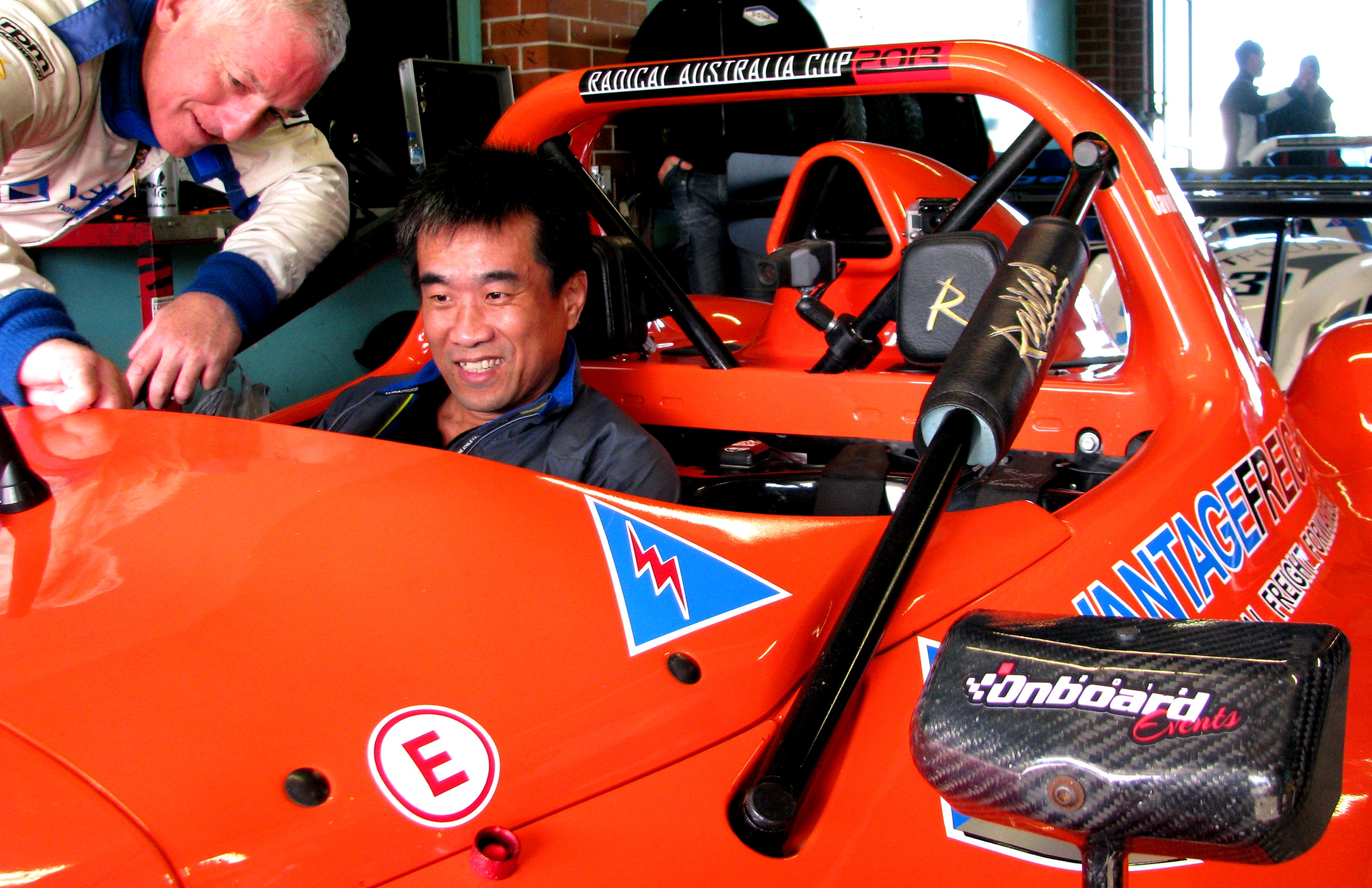 HOT LAPS
Onboard Events offers a ride in the SR3 for the hot laps experience. You will need to book in advance as there is limited seating available.
Perfect for those curious in finding out what this lil beast can do OR for someone wanting to pass the thrill to someone else be it as a gift or reward, then go on and book your hot laps today.
CORPORATE EVENTS DAY
Of course those looking for team building, reward and recognition days or treating existing and or potential clients to something uniquely different compared to a luncheon or dinner…. then a corporate events day awaits you.
Food and drinks will be made available to ALL passengers so all that is required is for you to make your way to the race track of SMP (Eastern Creek), sign in and make mental preparation before given their all important safety briefing
SAFETY GEAR
Onboard Events has all the necessary safety gear awaiting for you when you arrive at the track. Helmet, race suit suit, gloves with all in various sizes so all you need to do in sit down and hang on.
All passenger laps will have real time live video recording available and there of course will be someone there taking happy snaps to ensure we capture your thrilling memories.