So what the heck is it, you ask?
The car you're about to climb into is already competing in the Radical Australia Cup so make no doubt about it, it is a REAL and full blown race car you're getting into.
Its fast and handles brilliantly … but like most things dont take other peoples word for it … the only way to REALLY appreciate this kind of vehicle is to get Onboard… and take a few hot laps to experience the thrill, excitement and be in awe of its capabilities.

The Radical SR3 is an amazing piece of kit.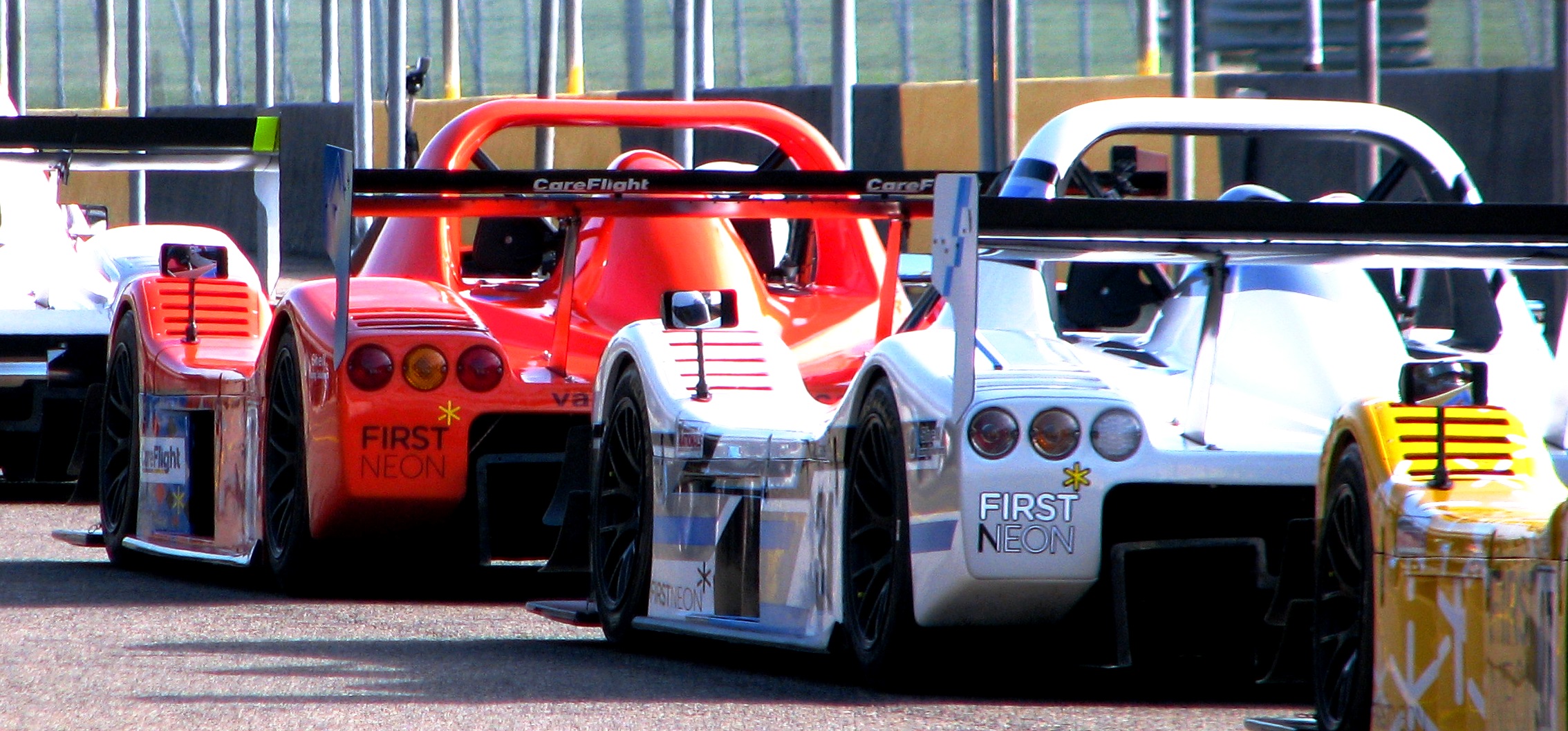 Some geeky tech data below:-
SR3 RS Overview
| | |
| --- | --- |
| Length: | 4.10m |
| Height: | 1.04m |
| Width: | 1.79m |
| Min Weight: | 570 kg |
| Max Speed:: | 249km/h |
| 0-100km/h: | 3.2 sec |
SR3 RS Standard Features
Two-seater, powder-coated carbon steel spaceframe chassis with integral safety cell – complying with FiA Production Sports Car Safety Structure Test
Aluminium honeycomb front crash structures complying with FiA Production Sports Car Crash Test
Removable forward facing steel chassis stays
54 litre foam-filled aluminium fuel tank mounted behind the driver within the safety cell
Fully adjustable pedal box
Driver seat-belt complying with FiA requirements
Powertec 1340cc 4-cylinder double overhead cam engine, dry sump with remote oil reservoir & oil cooler
Engine performance: 210bhp, 130ft/Ibs, 10,500rpm
Electrical pump to circulate water to prevent heat soak
Four butterfly, 41mm fuel injection system with composite ram air box
Lightweight steel flywheel with multi-plate clutch
Stainless steel manifold and silencer
Six speed sequential transverse gearbox
Gear drive system incorporating torque-biasing limited-slip differential for seamless diff lock-up, interchangeable gear ratios and integral reverse gear system
PowerTec transmission oil pump and radiator
Fully adjustable Nik suspension system front and rear – unequal length top and bottom wishbones, fabricated uprights, forged centre lock hubs and interchangeable anti-roll links
Single-adjustable, coil-over dampers
Radical four-pot calipers front and rear
260mm dia. 25mm, 30-vane ventilated discs front and rear
Radical centre lock, cast aluminium wheels – 8″ × 15″ dia. front and 10½" × 16″ dia. rears
Dunlop bespoke slick tyres
Six-piece lightweight fibre-glass bodywork with self-coloured gel coat finish
Owners name on side of cockpit
High downforce composite front diffuser with removable, high-nose, low-drag front section
High downforce composite front diffuser with removable, high-nose, low-drag front section
Central brake cooling duct connected to carbon composite brake cooling shrouds
Wheel arch louvres front and rear
Rear view mirrors
Quick-release front cockpit fairing
Composite side pods with air management system and radiator inlet
Composite side skirts
Removable composite tail section with integral induction intake and ventilation grilles
High downforce bi-plane rear wing with end plates
Rear brake and fog lights
Moulded composite, high-sided, drivers and passenger seats with adjustable mounts
Carbon-composite dash surround
Quick-release steering wheel with collapsible column
Radical display unit incorporating an LED analogue rev counter, gear indicator, shift light, four LCD displays of engine parameters/speed and warning lights
Dash-mounted brake bias adjuster
Onboard's has a few tweaks over the standard specs. Find out more as we walk you through just exactly you're getting yourself in for then prep you up and sling shot you out onto the race track!