OK great, so you DO wanna know more… that's cool! Welcome, you.
With so much lore behind the game itself, encapsulating such a huge and wonderfully imaginative immersive hobby, its well known to the 40k veterans and fresh newbie collectors that it can become a little bit pricey (time to get a third job!). The fact that life gets busy, work can become a time vacuum, family can require your full focus among many other reasons, where the hobby is forced to take a detour back into the warp.
Such reason is why we've introduced a slow grow approach. This is where newbies can get into the army building and painting, whilst vainly attempting to avoid getting too far deep into the plastic crack addiction…. for now. Veterans can start to plan around their schedules knowing that there's a regular event they can aim for, which does not require a full commitment towards a big chunk of precious time.
So how does this slow grow work?
First start by deciding which faction you'd like to start getting into.
Go check out Warhammer 40k Community. There's also PLENTY of web content like wiki/Warhammer Have a look at the miniature range for each factions online at your LGS webstore for example – The Combat Company if you need some assistance in ideas or motivation.

Your journey begins through these doors.
DAMN THE COMBAT COMPANY FOR BEING SO CLOSE! OH YOU TAKE ONLINE ORDERS TOO?? DAAANNG!
From here is a matter of "what does your poor wallet tell you"
I see plastic, lots and lots of delicious plastic. Nom nom.
Control yourself!!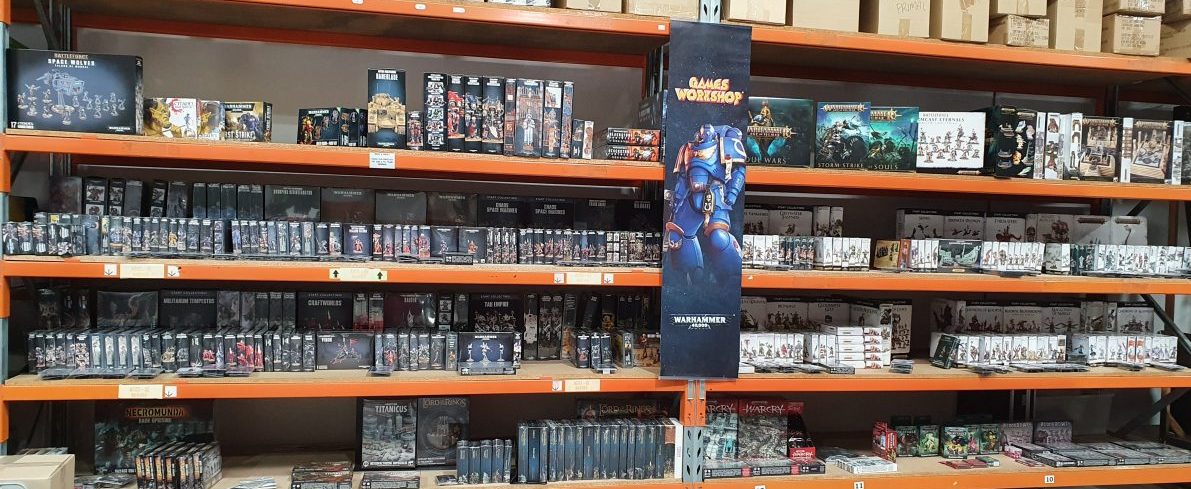 For this Slow Grow, we would like to see participants start a new army or building and paint one that they've just not had the time to get at.
If you're starting something new, kick your slow grow off by purchasing small box set or single mini pack. Discuss with the guys at TCC what paints, tools and equipment you may need. We will be more than happy to step in and give hints and tips and possibly provide some better approaches in what to get first so it truly is a slow grow, collect, build, paint, battle fun experience.
If you've got some almost forgotten 40k mini's (Rougue Trader lol) that you simply haven't gotten around to, hopeful that one day you'll find them, pick them up, dust them off and start putting them together and painting them up, then this slow grow is an ideal place to start, one box or blister at a time. Squats… sorry, you're an exception here. No stats, no go.
Just remember that inside this Slow Grow group, particularly in the narrative campaign, players will be experiencing a gradual growth in their army's strength and size. Ideal for the newbie and perfect to get an intro into the gaming side – with 9th Ed. just around the corner.
We hopeful to see active participants aim to collect around 250pts worth of your chosen faction, built and painted in their first month of getting into the Slow Grow. Don't panic if you're short of 250pts. There'll be gaming opportunities where perhaps your squad may deep strike into or pair up with somebody else to help turn the tide… hopefully.
Together with The Combat Company, we'll be organising some "IN STORE" dedicated days to help fellow hobbyists along this Slow Grow journey, aimed at building and painting our mini's as well as some fun social games. There is a narrative campaign currently being drafted up right now and you can be part of the whole campaign or be thrown in to provide assistance to add back story or key moments, depending on your time and what you have to field in battle.
With the "IN STORE" wholesome social painting sessions and beginner classes and tutorials, you can learn about cleaning and priming your minis, the basics of base coats and highlighting, right through to airbrushing and some more advanced painting techniques and products to gain knowledge on! We aim to create an enjoyable experience with our network of like minded peeps.
There is already a mix of veteran and inexperienced hobbyist in our growing Slow Grow group with various levels of painting and gaming experience.
So be sure to watch out for the TCC Face Book posts broadcasting the "in store" announcements and as well as some campaign updates and messages.
*Once again here, a friendly reminder that this is an environment for narrative fluff, social gaming and painting sessions.
If you've ever had a thought of getting into WARHAMMER 40,000 and would like to be a part of an inclusive group but don't know where to start? We encourage you to express your interest here. Make contact via email HERE
You can check out the progress of our 40k Slow Grow movement via the Drop Down menu or right HERE